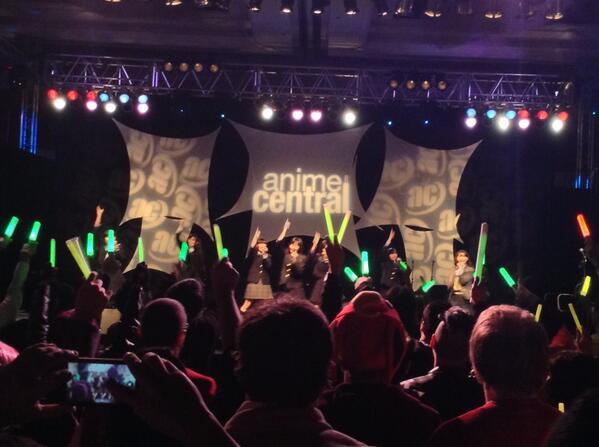 Anime Central, the largest anime convention in the midwest & the third largest anime convention in the US overall, is always a blast. Held in the middle weekend of May, 2014 was no different. Here are some of the highlights of ACen '14!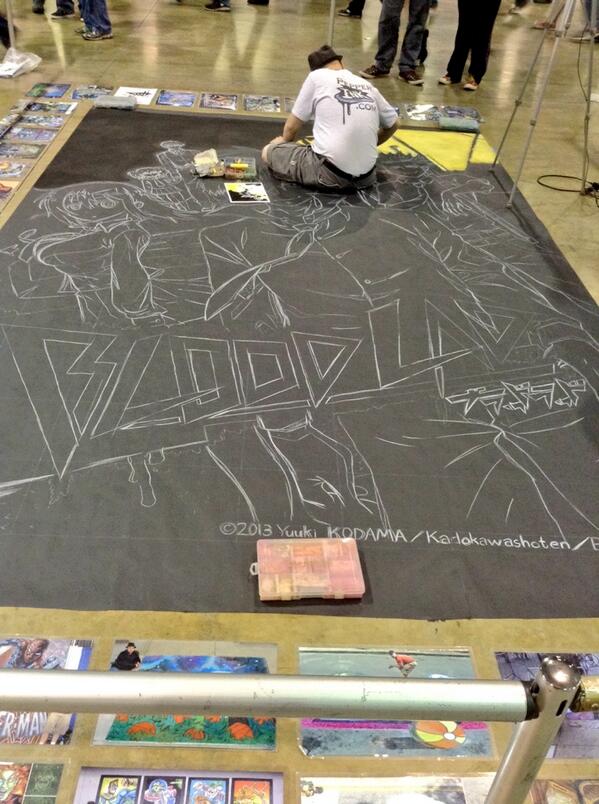 Every year of course there's a live art mural, & for 2014 it was for Viz's Blood Lad series. Above is how it looked at the start of the convention on Friday. & here it is at the end of the weekend: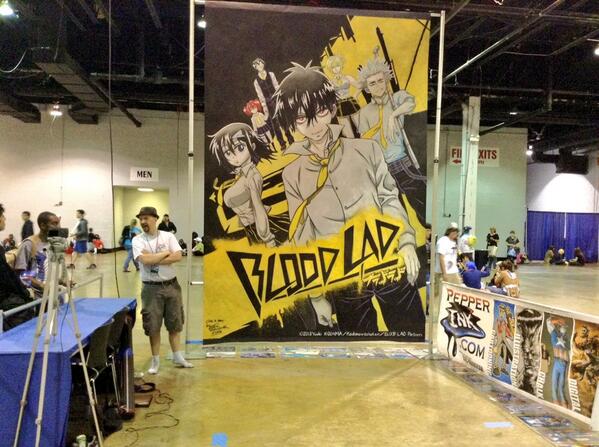 All the big names in the anime industry had booths in the convention center. Above you see Crunchyroll's.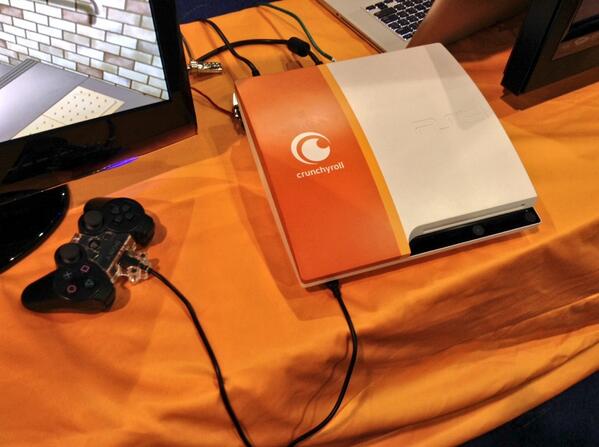 Complete with their awesome custom PS3!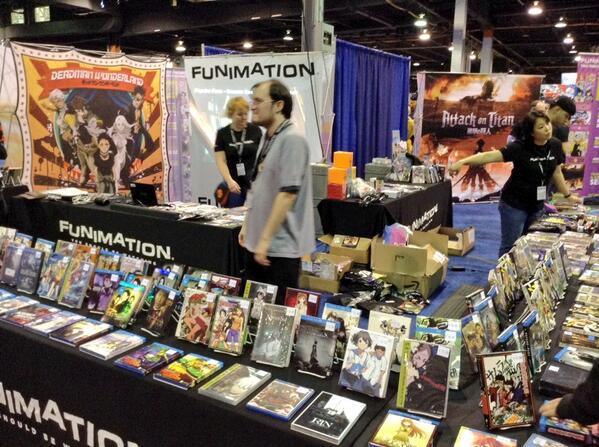 Part of FUNimation's giant booth.
Aniplex USA, complete with a con-exclusive wall scroll.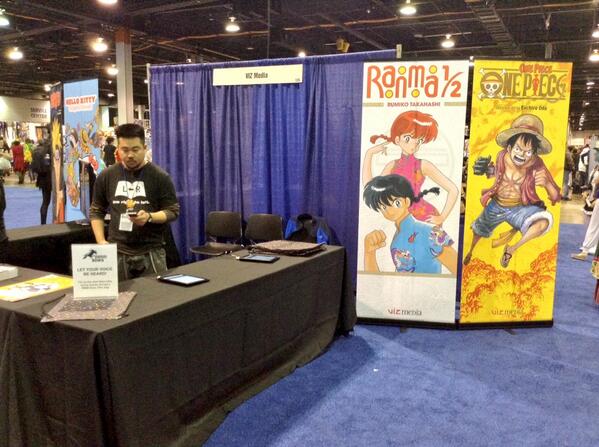 Viz Media.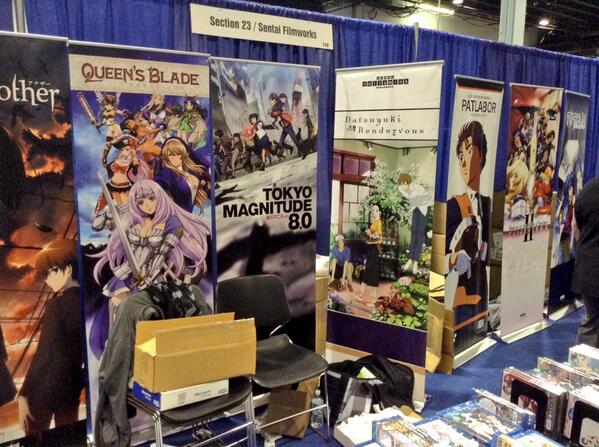 Sentai Filmworks, who for the first time didn't have a panel this year.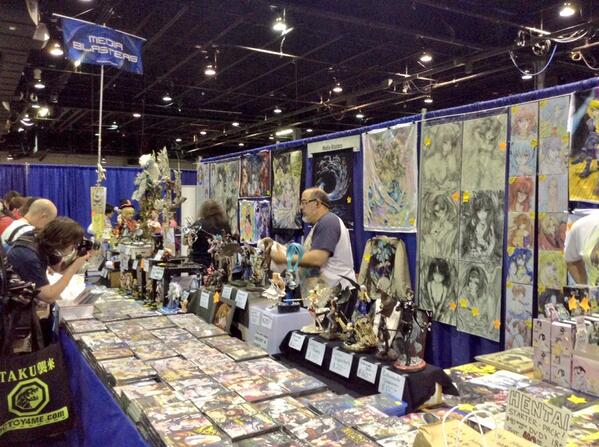 Media Blasters, which always has the oddest selection of merchandise for an official industry booth.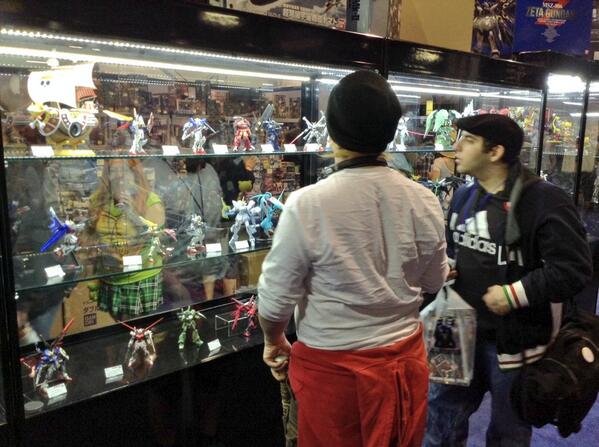 Bandai
Good Smile
The group Angela. Who were by the end of the convention recorded as saying, "We love Chicago pizza! But could not eat Chicago hotdog!"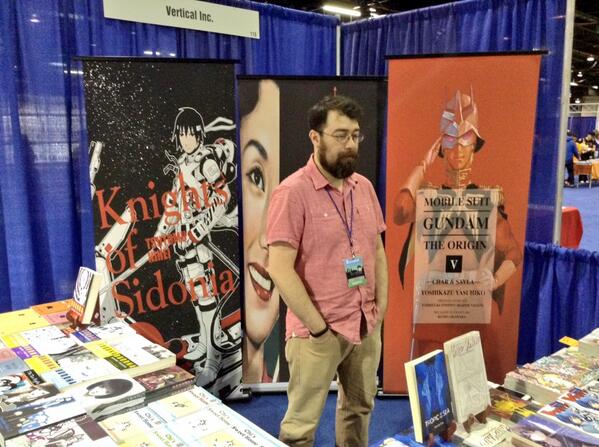 Vertical manga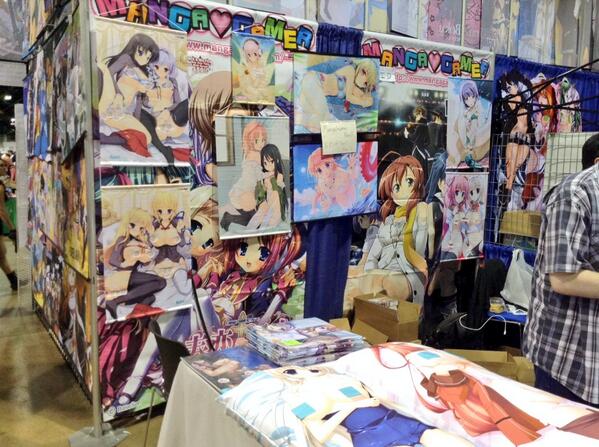 Manga Gamer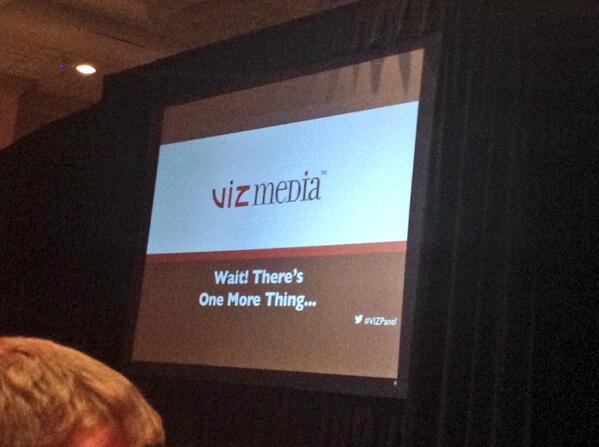 The highlight of the entire weekend belonged to Viz Media. They had a standard industry panel, with not much in the way of new news. But AFTERWARDS they had a super secret panel that they didn't give any description of in the convention schedule. Only that you HAD to be there.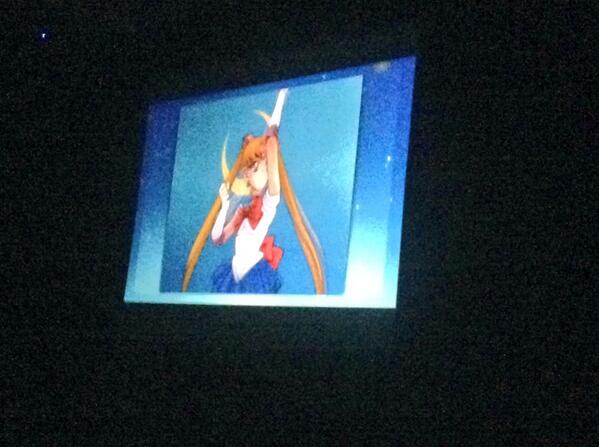 & yupped, you guessed it. This was when Viza officially announced that they were going to be releasing a remastered, uncut version of Sailor Moon in the US! Not to mention a simulcast of the new Sailor Moon Crystal as well. Plus they gave out a special commemorative, exclusive gift to ACen goers of the panel: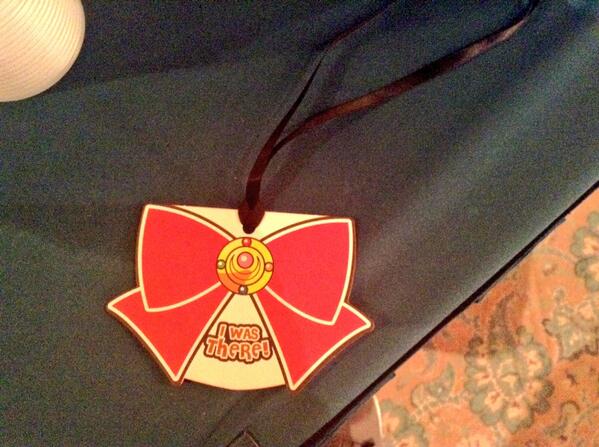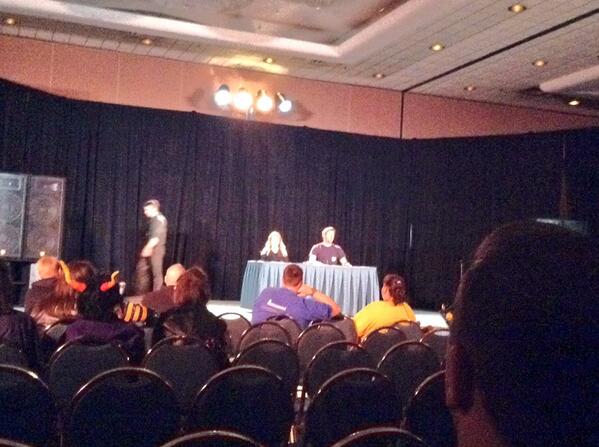 FUNimation held the dub premiere for Red Data Girl at ACen 2014. Among the highlights during the Q&A came the tidbit that Bryn, who voiced the lead of Izumiko (& is still in high school, mind you), had to learn the lyrics of a Japanese song that appears throughout the series, & sing multiple different versions of them. All in actual Japanese, mind you- not English translations. But more power to her, she did it! They recorded several versions... but all for nought! As it turned out, they couldn't remove the Japanese seiyuu singing it on the master track, so they had to keep it in the dub.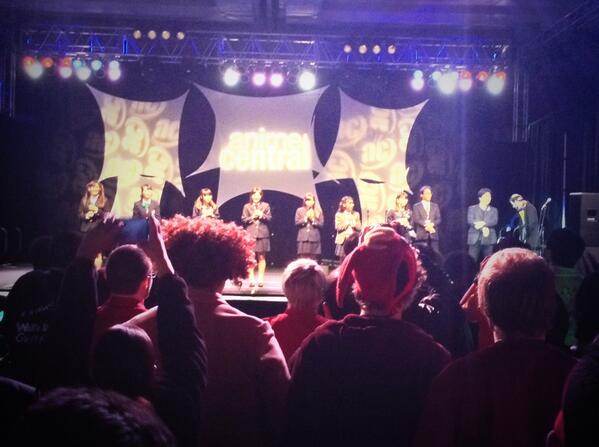 Another big event for 2014 was the Wake Up Girls concert! Crunchyroll flew in all of the idols from the anime series, which are based on their real life counterparts. All the girls showed up & gave a fantastic concert. Afterwards, they did a signing event at the Crunchyroll booth. Check out my poster: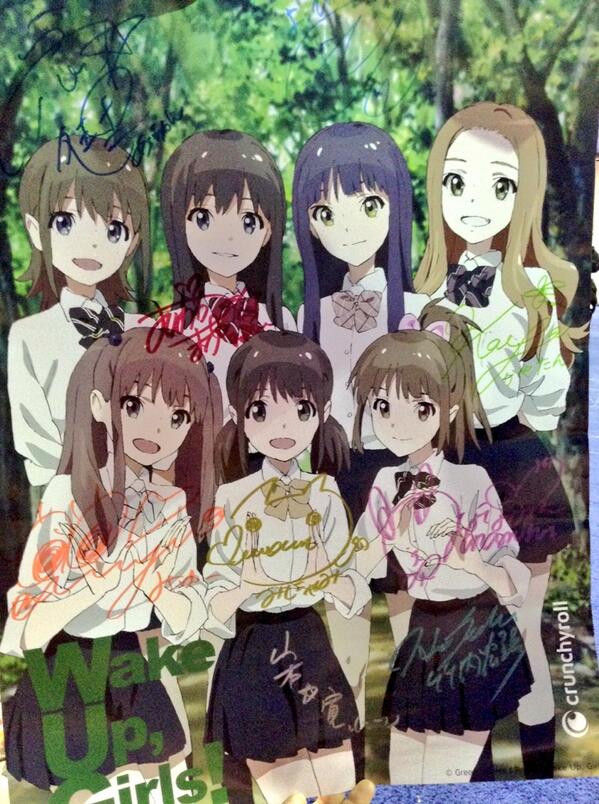 Coming up next- cosplay highlights!
---
Posts from This Journal by "cons" Tag